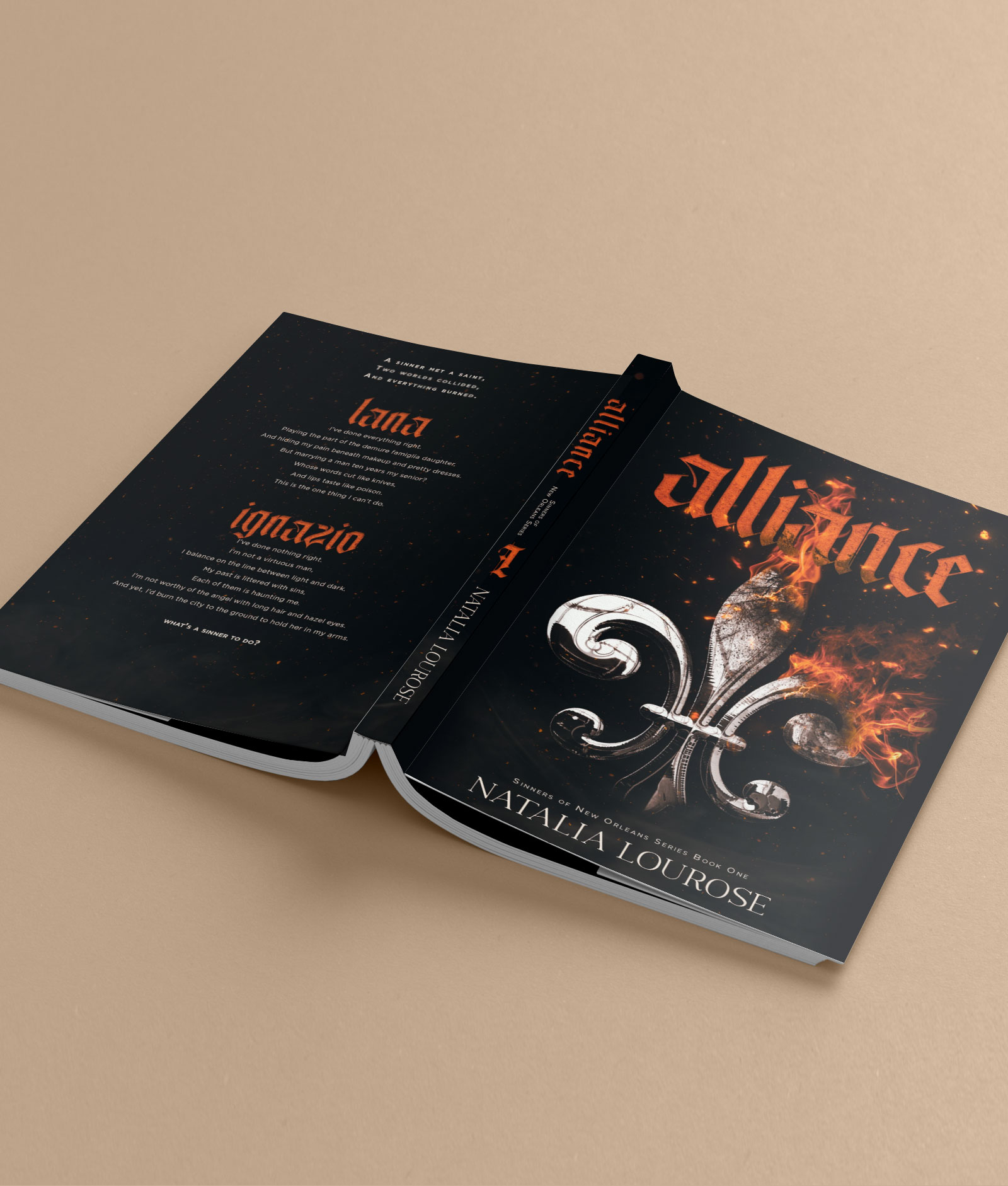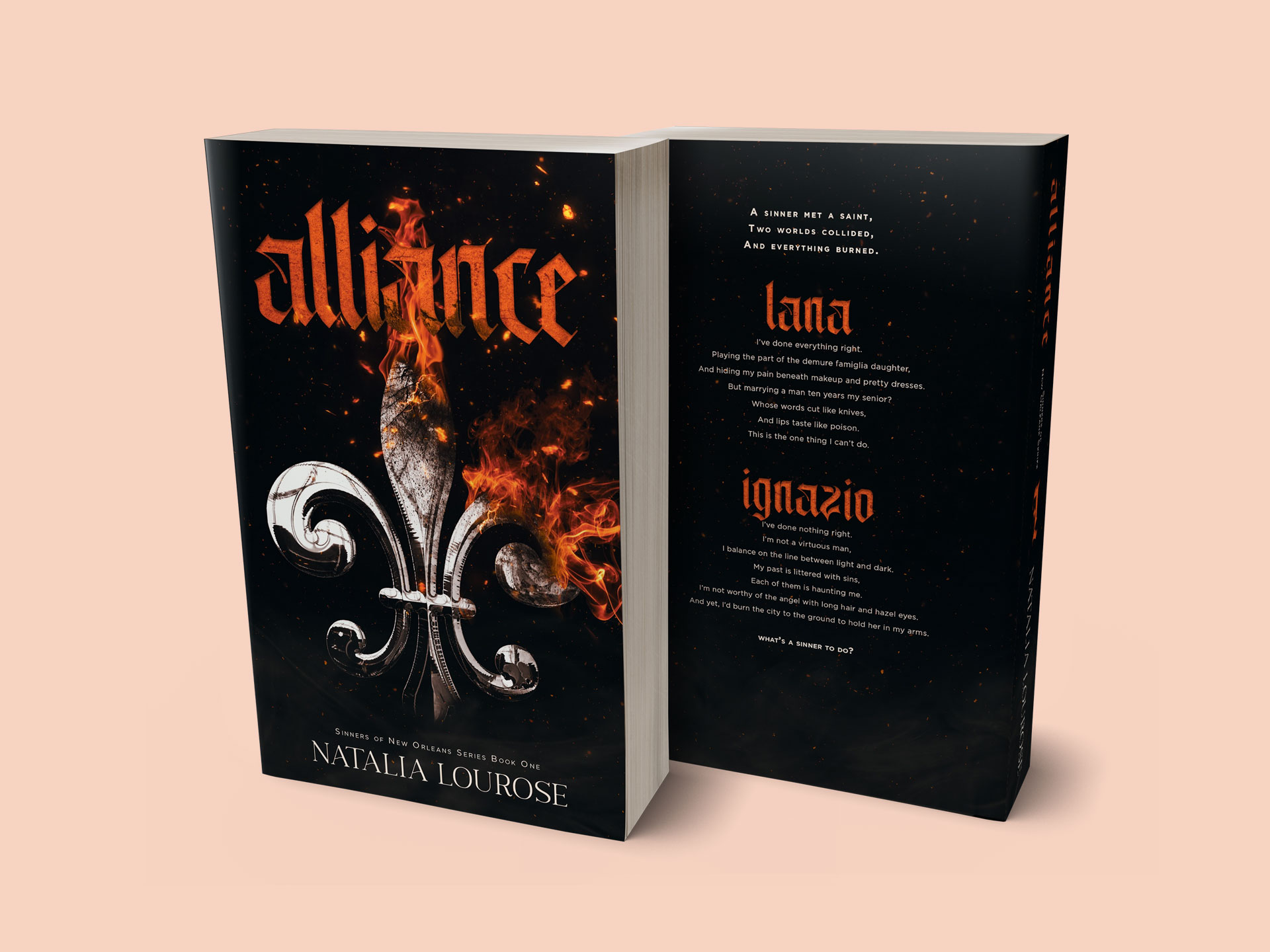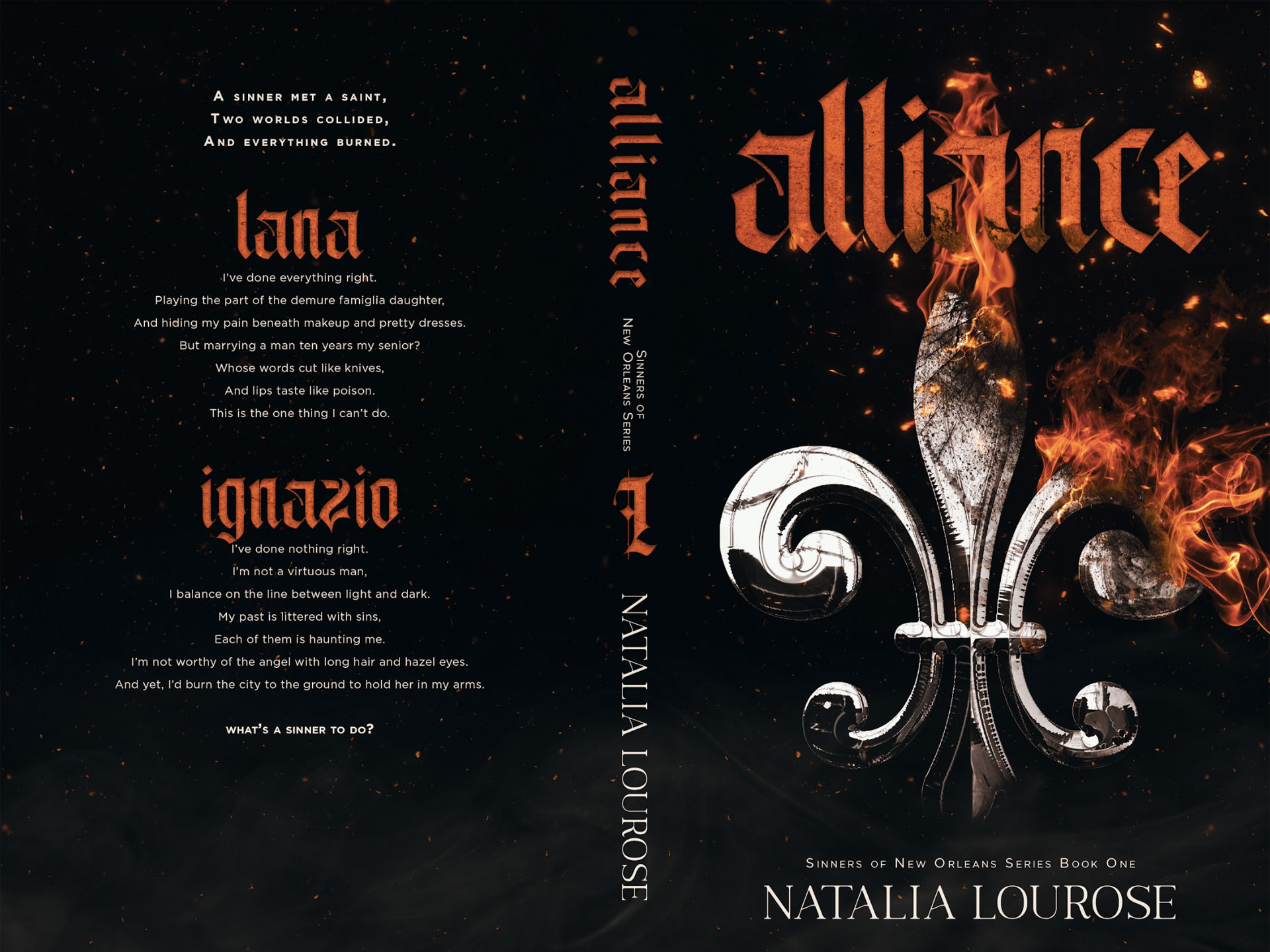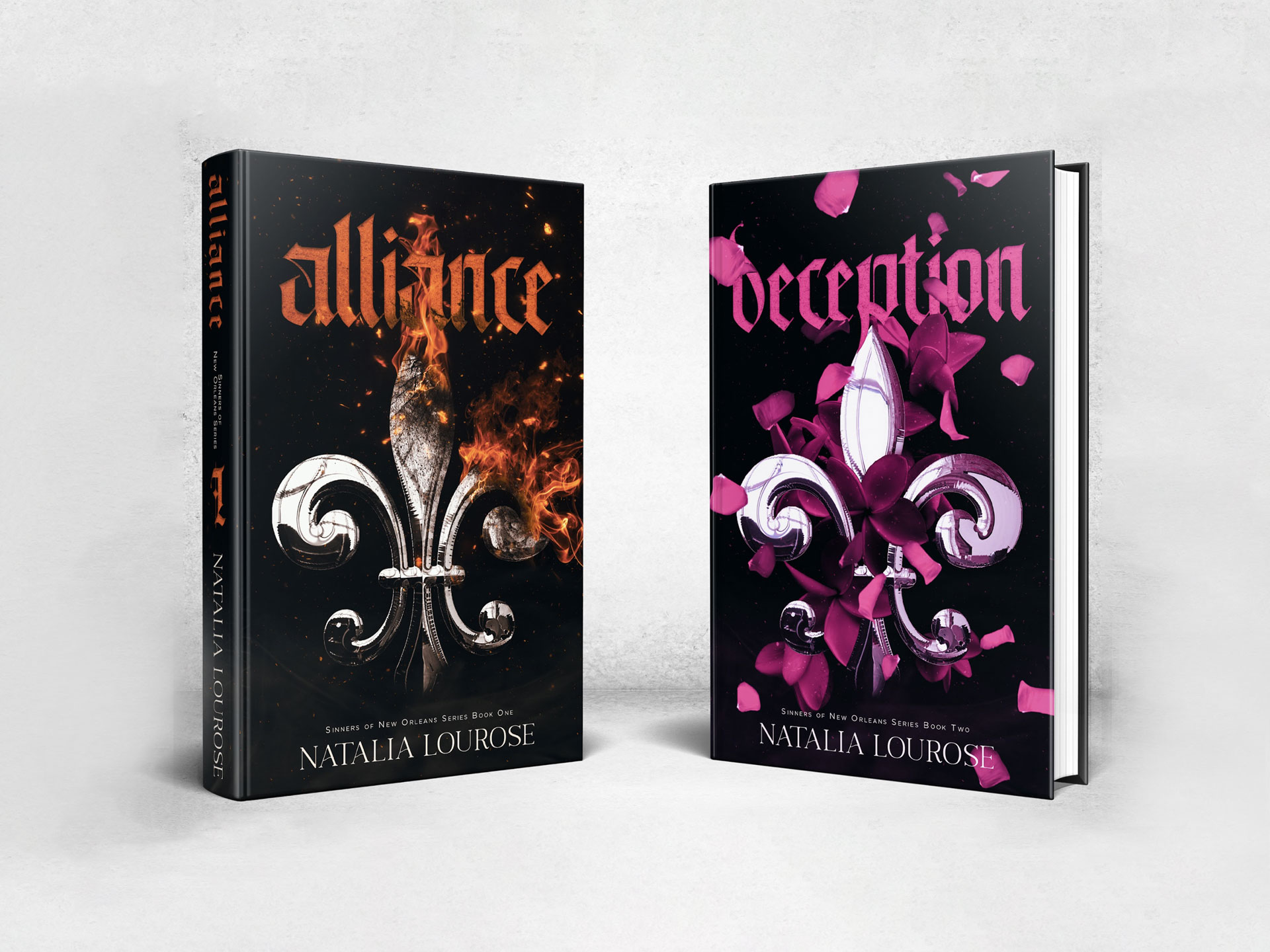 Quote:
"He's the only bit of light I have. But our moments are stolen. Pockets of time we're not allowed to have. It feels forbidden, that if anyone caught us, we'd be dragged apart kicking and screaming."
Author

Natalia Lourose

Genre

Mafia Romance

Series

Sinners of New Orleans 1

Alternate Cover

Yes
Let's talk.
Get started now
We are a graphic design company that focuses on creating amazing designs for fiercely Authors. We offer a unique experience for those who want to take their stories to the next level.