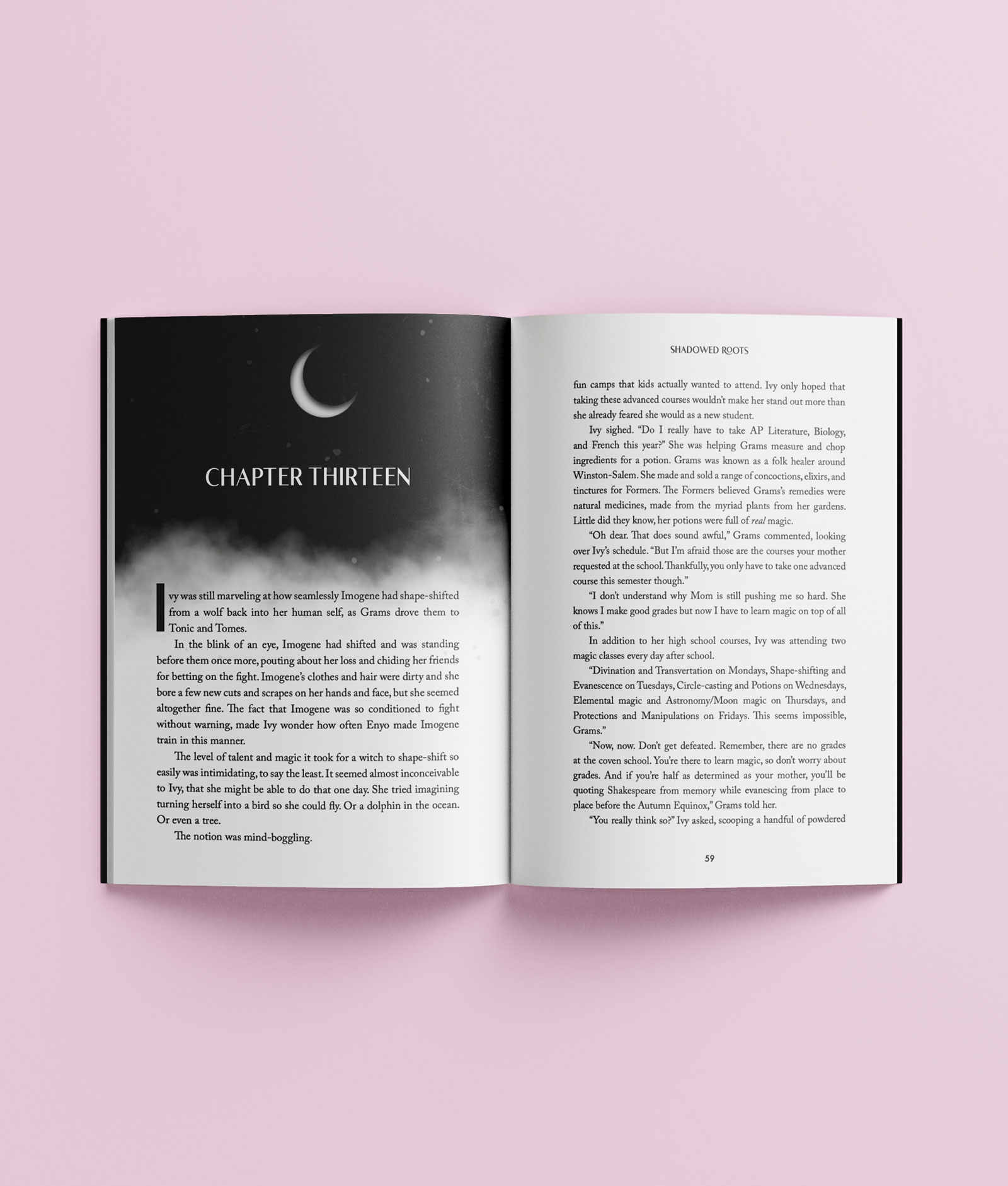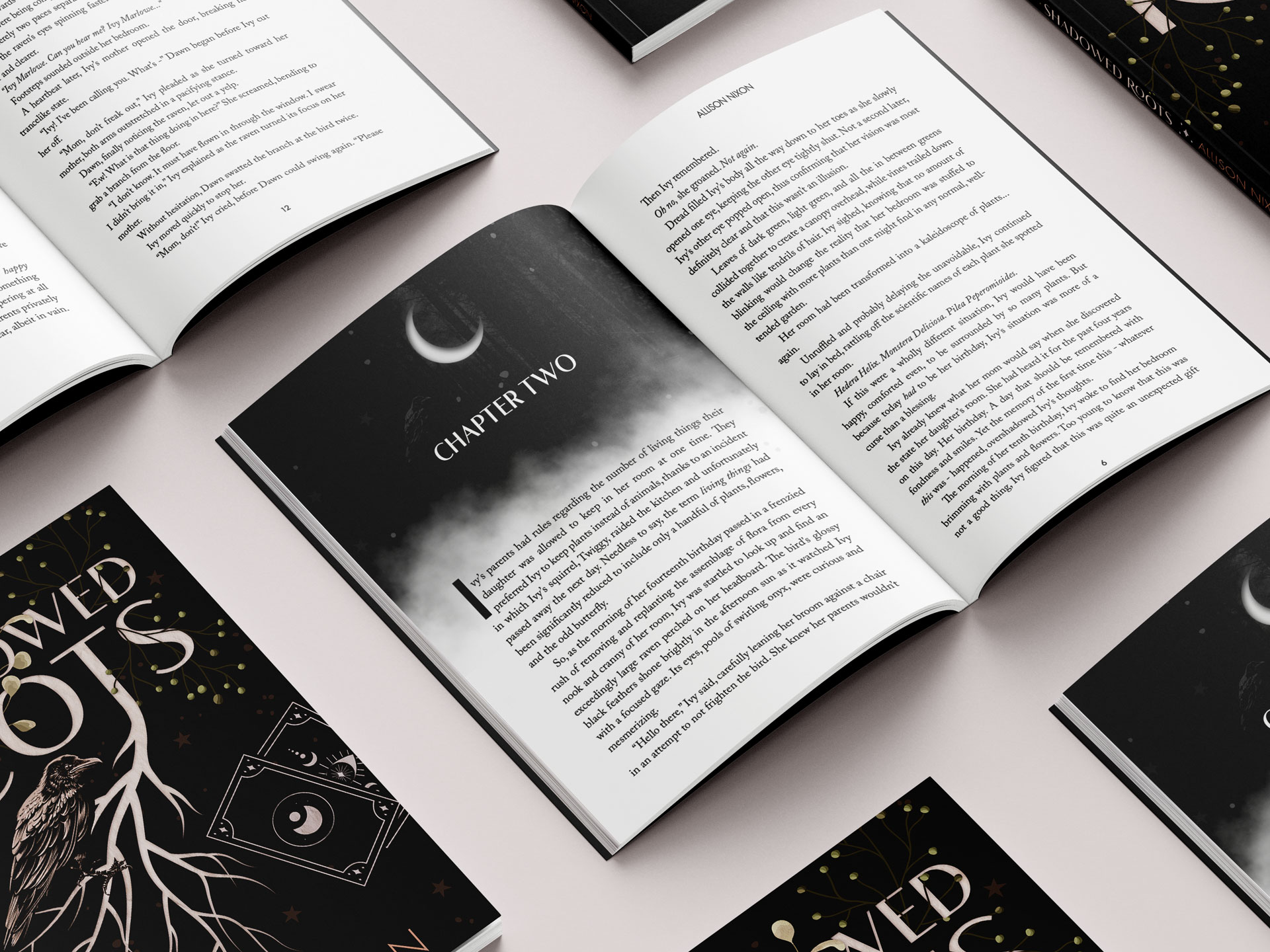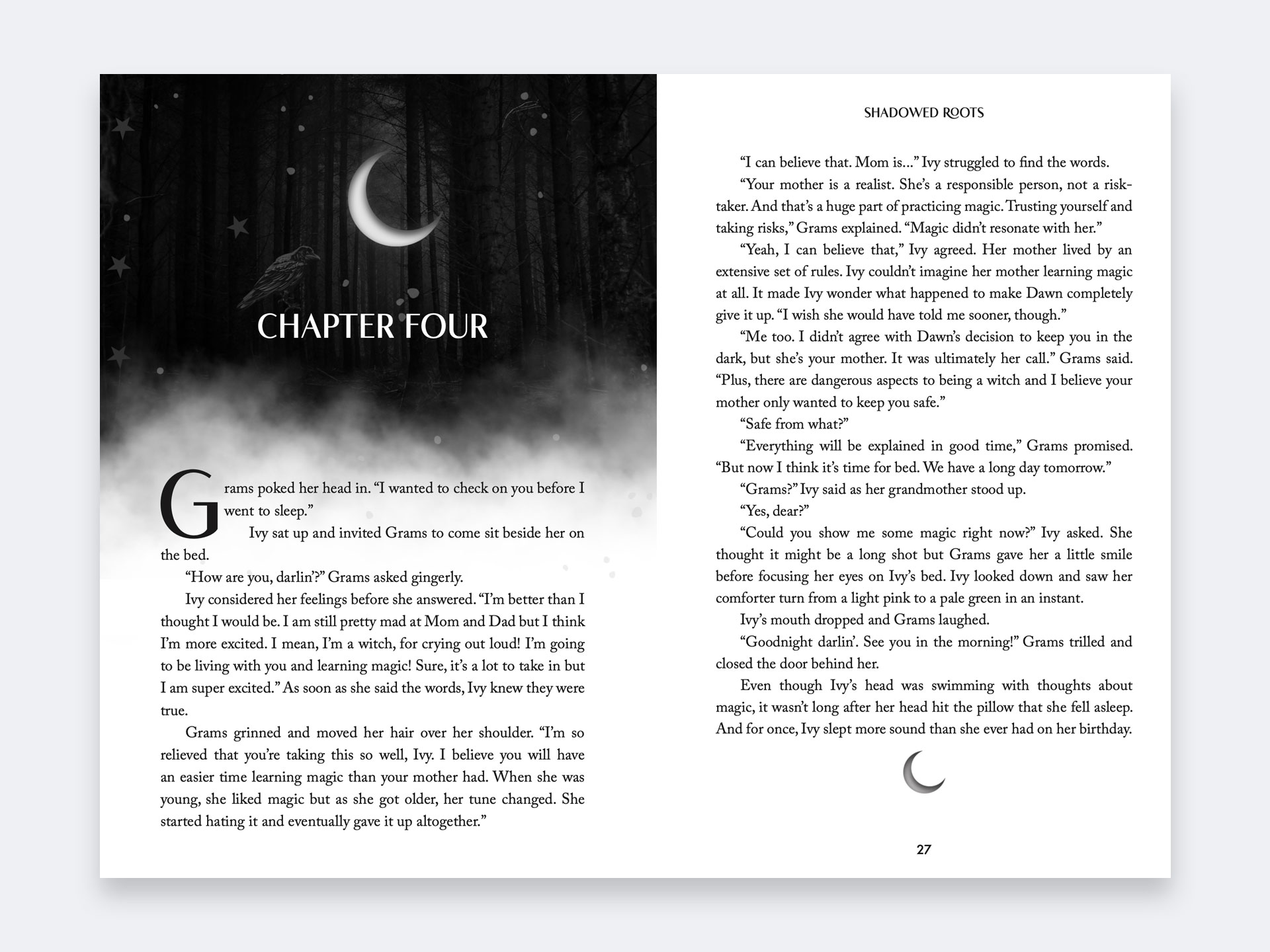 Blurb:
The history of witchcraft is long and shadowed.
Ivy Marlowe's life has been constructed by little secrets and half-truths. Ivy knows there is something unusual about her but she never receives any answers as to what that might be. What she does know, however, is not to ask her mother too many questions and to be satisfied with the bare minimum.
So, when Ivy is finally told the truth – that she is a witch – her whole world is turned upside down. Whisked away by her grandmother to learn magic in North Carolina, Ivy is replanted into her new life and challenged in more ways than she could ever imagine. As she navigates the strange, exciting, and sometimes dangerous world of magic, Ivy will discover that keeping secrets isn't the worst thing a parent can do.
For there are far worse things than being kept in the dark.
Should some truths remain hidden like shadowed roots?
Author

Allison Nixon

Genre

Fantasy, Young Adult

Series

Standalone
Let's talk.
Get started now
We are a graphic design company that focuses on creating amazing designs for fiercely Authors. We offer a unique experience for those who want to take their stories to the next level.