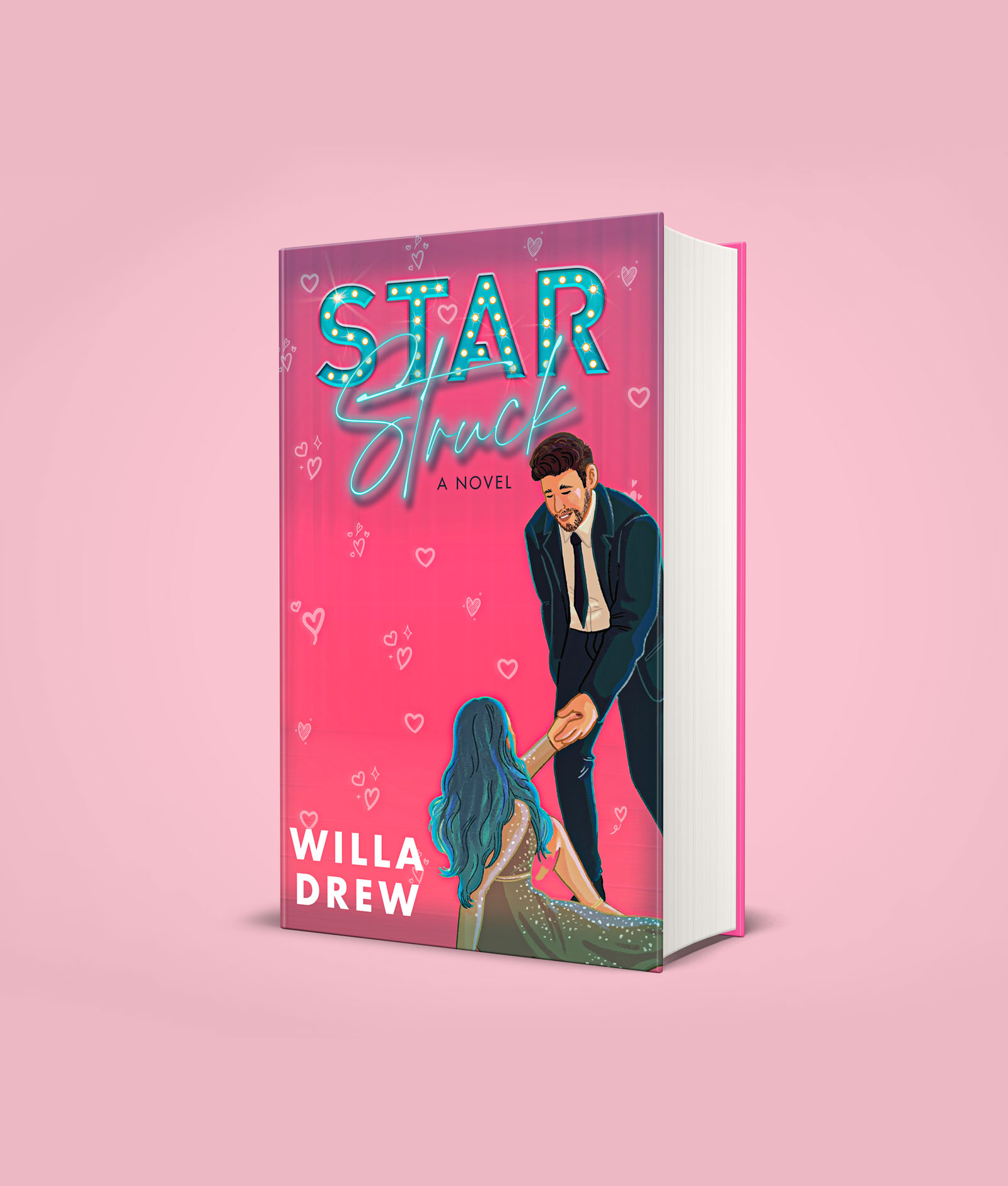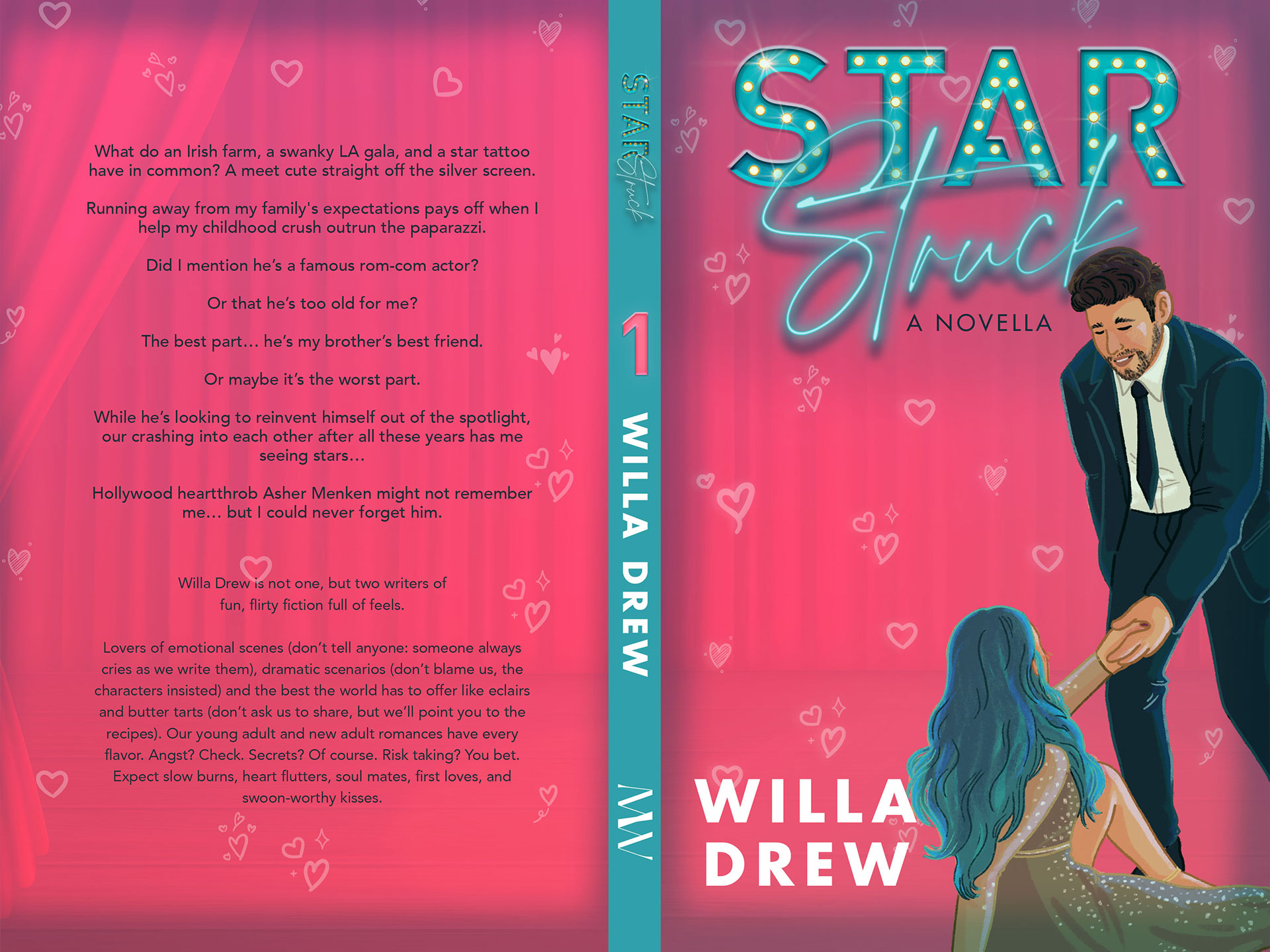 <strong>Blurb:</strong>
What do an Irish farm, a swanky LA gala, and a star tattoo have in common? A meet cute straight off the silver screen.
Running away from my family's expectations pays off when I help my childhood crush outrun the paparazzi.
Did I mention he's a famous rom-com actor?
Or that he's too old for me?
The best part… he's my brother's best friend.
Or maybe it's the worst part.
While he's looking to reinvent himself out of the spotlight, our crashing into each other after all these years has me seeing stars.
Hollywood heartthrob Asher Menken might not remember me… but I could never forget him.
Author

Willa Drew

Genre

Contemporary Romance, Music

Series

Star 1

Illustration

Maria Peña @me.me.pe
Let's talk.
Get started now
We are a graphic design company that focuses on creating amazing designs for fiercely Authors. We offer a unique experience for those who want to take their stories to the next level.