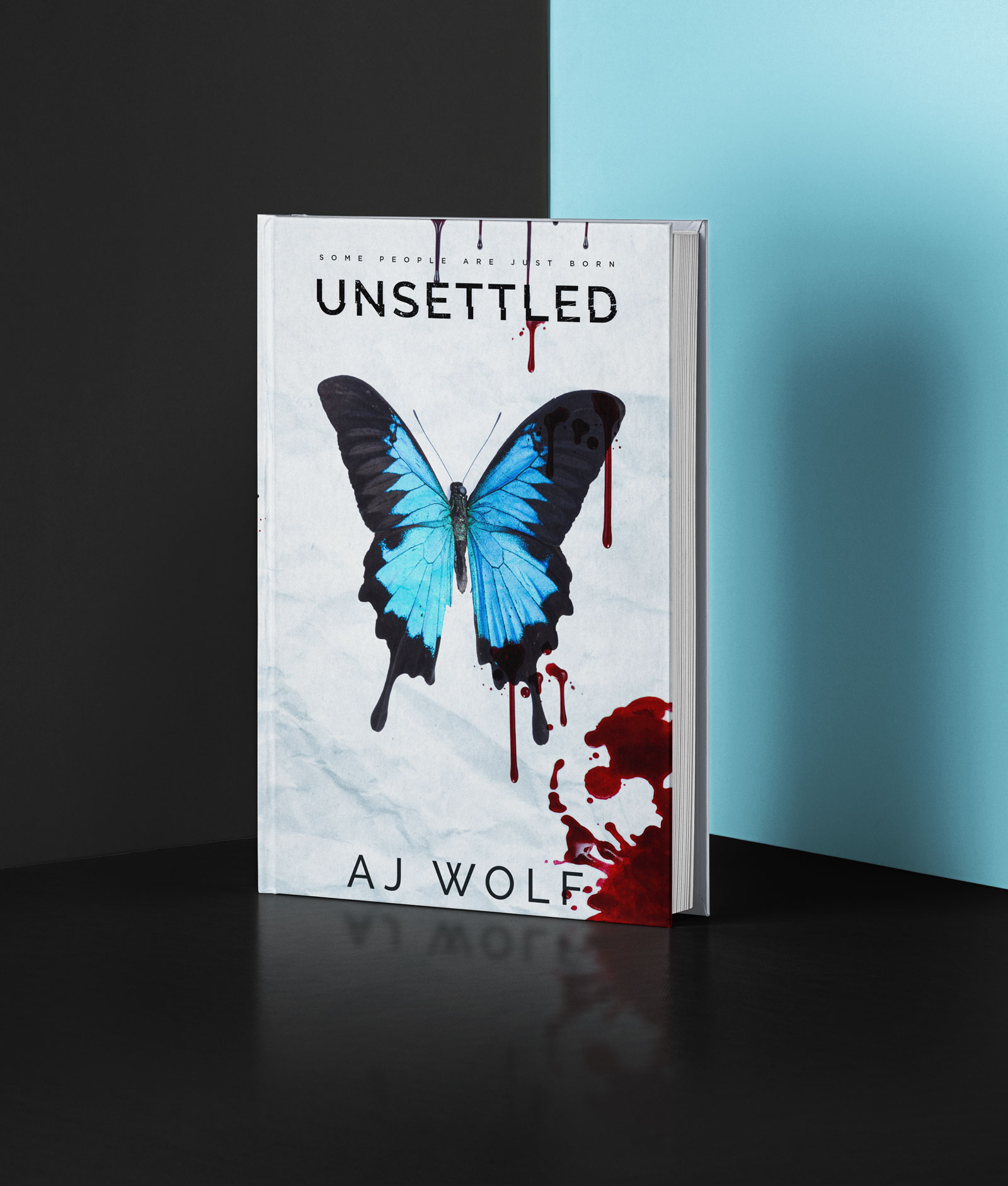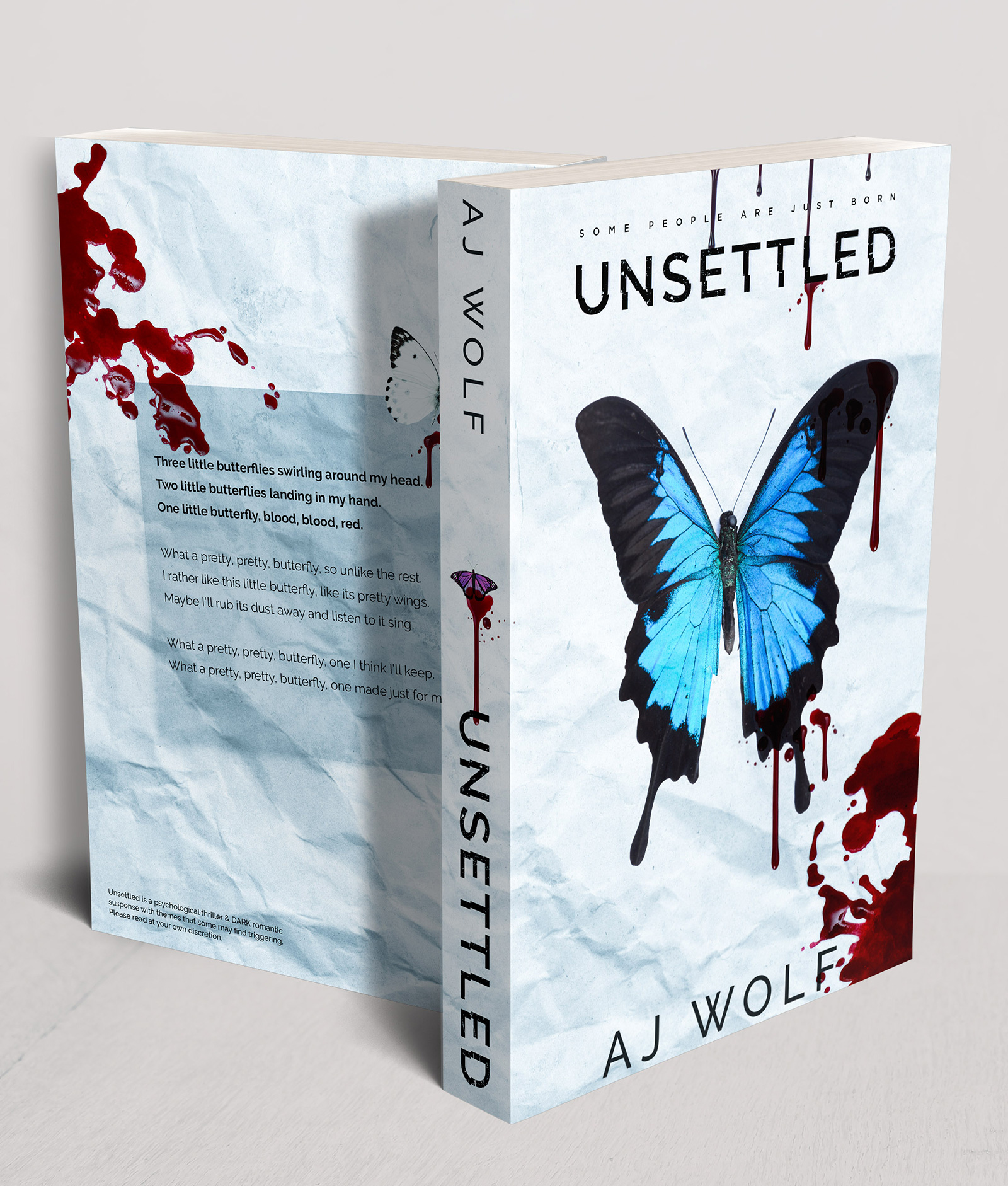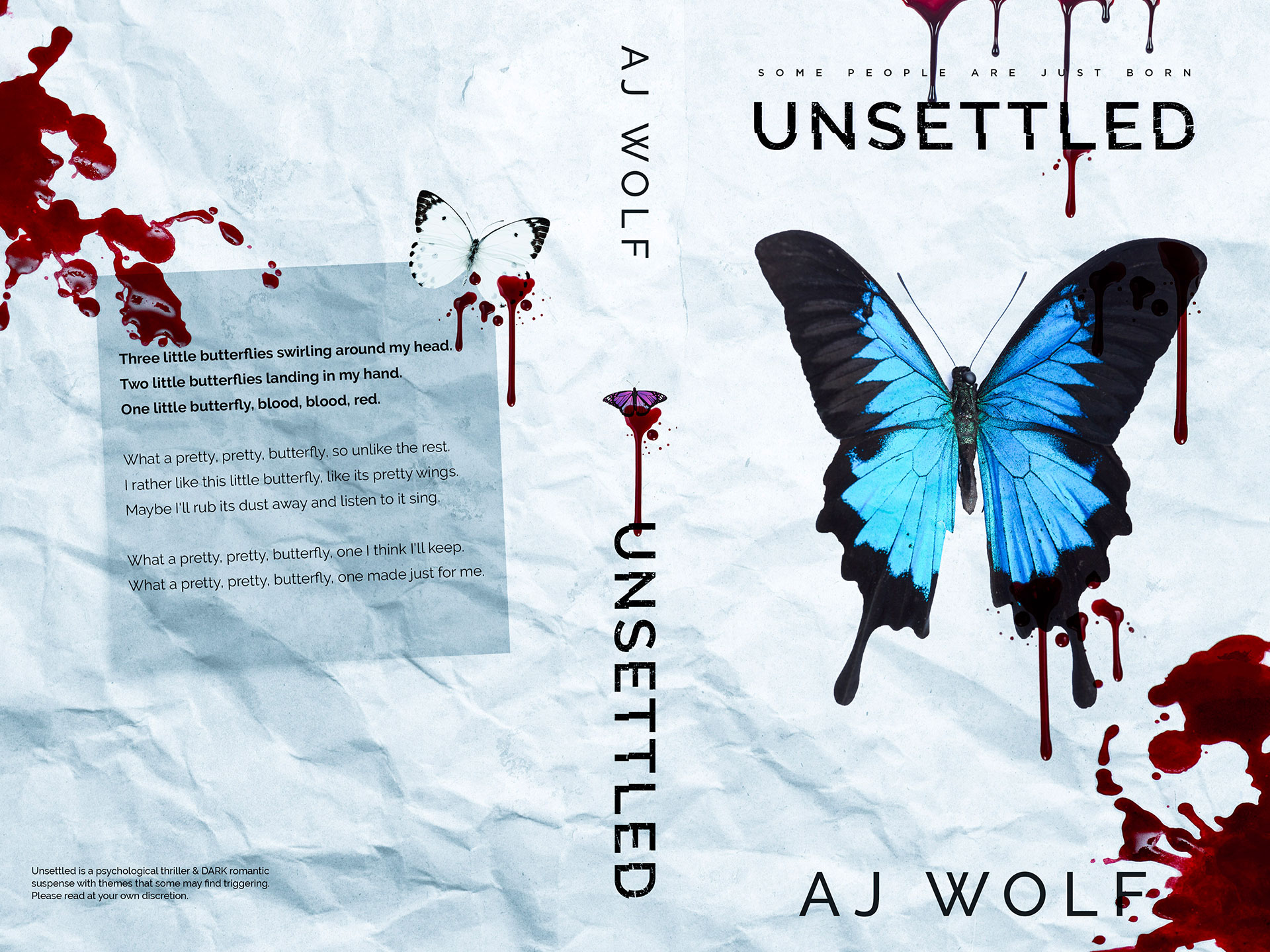 Blurb:
The first murder sent shock waves through the city.
The second one had everyone scared to leave their homes.
The third caught the attention of the nation, the whisper of butterfly kisses flying across the headlines of every major newspaper.
The small town of Rivercrest Landing had a serial killer.
And in the midst of all of it I've gotten myself tangled with a cruel boy whose cornflower eyes taunt my inner demons with the taste of his.
A boy who makes me question everything.
If I'm not careful, I might just get a butterfly kiss of my own.
This book was previously published under author A.J. Wolf and has been remastered into a newer updated version.
Author

AJ Wolf

Genre

Dark, Thriller, Romance

Series

Standalone
Let's talk.
Get started now
We are a graphic design company that focuses on creating amazing designs for fiercely Authors. We offer a unique experience for those who want to take their stories to the next level.