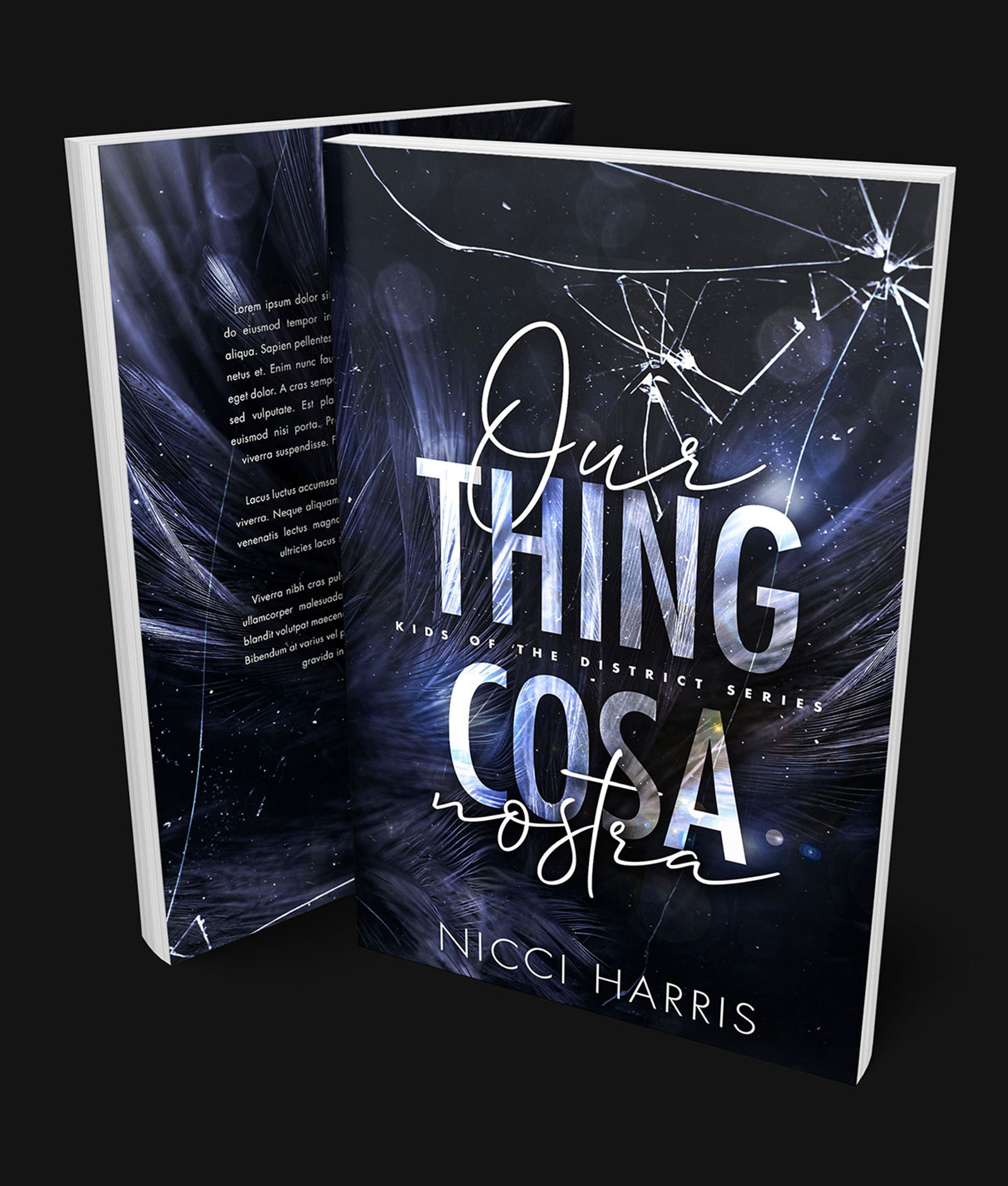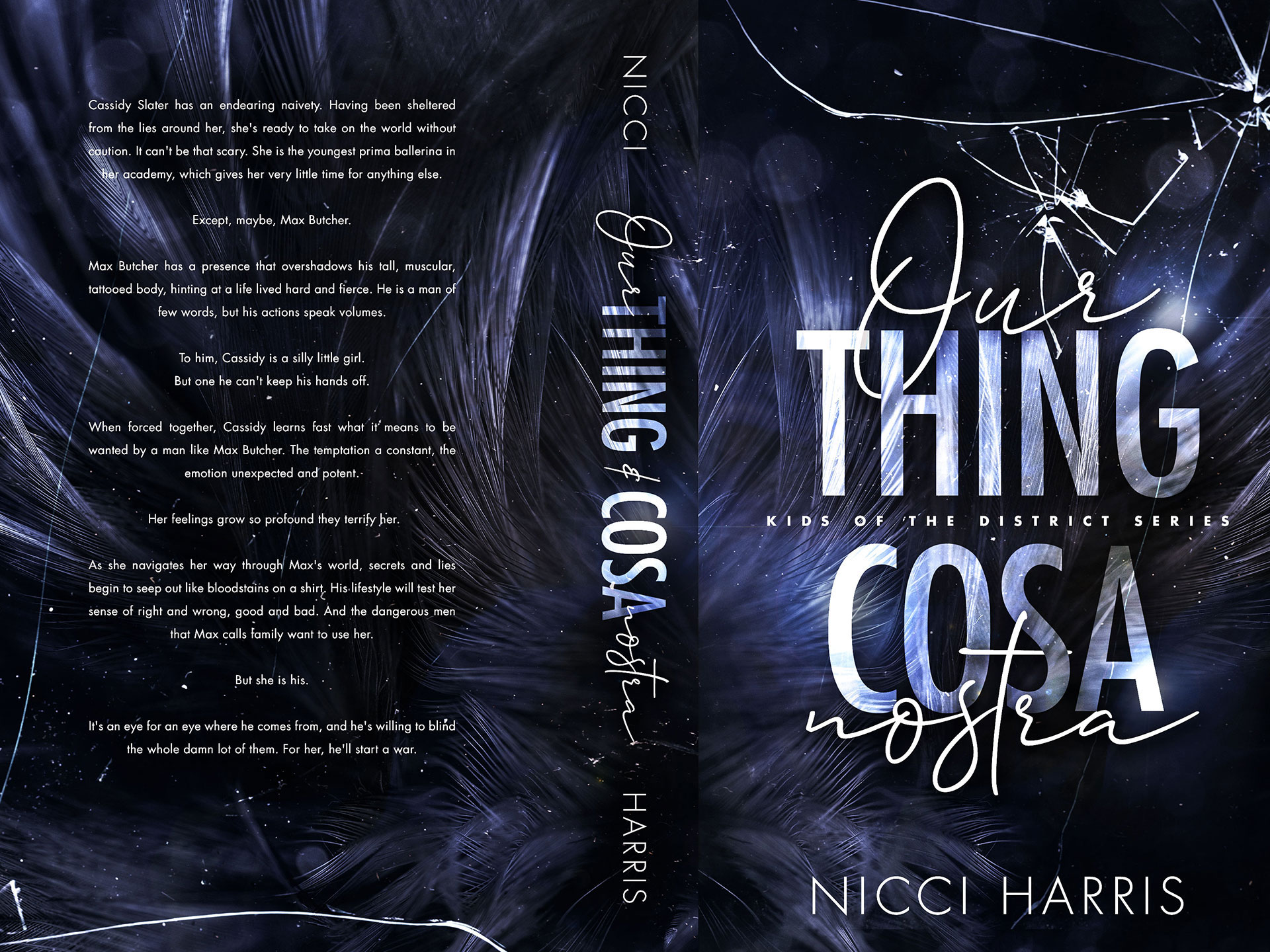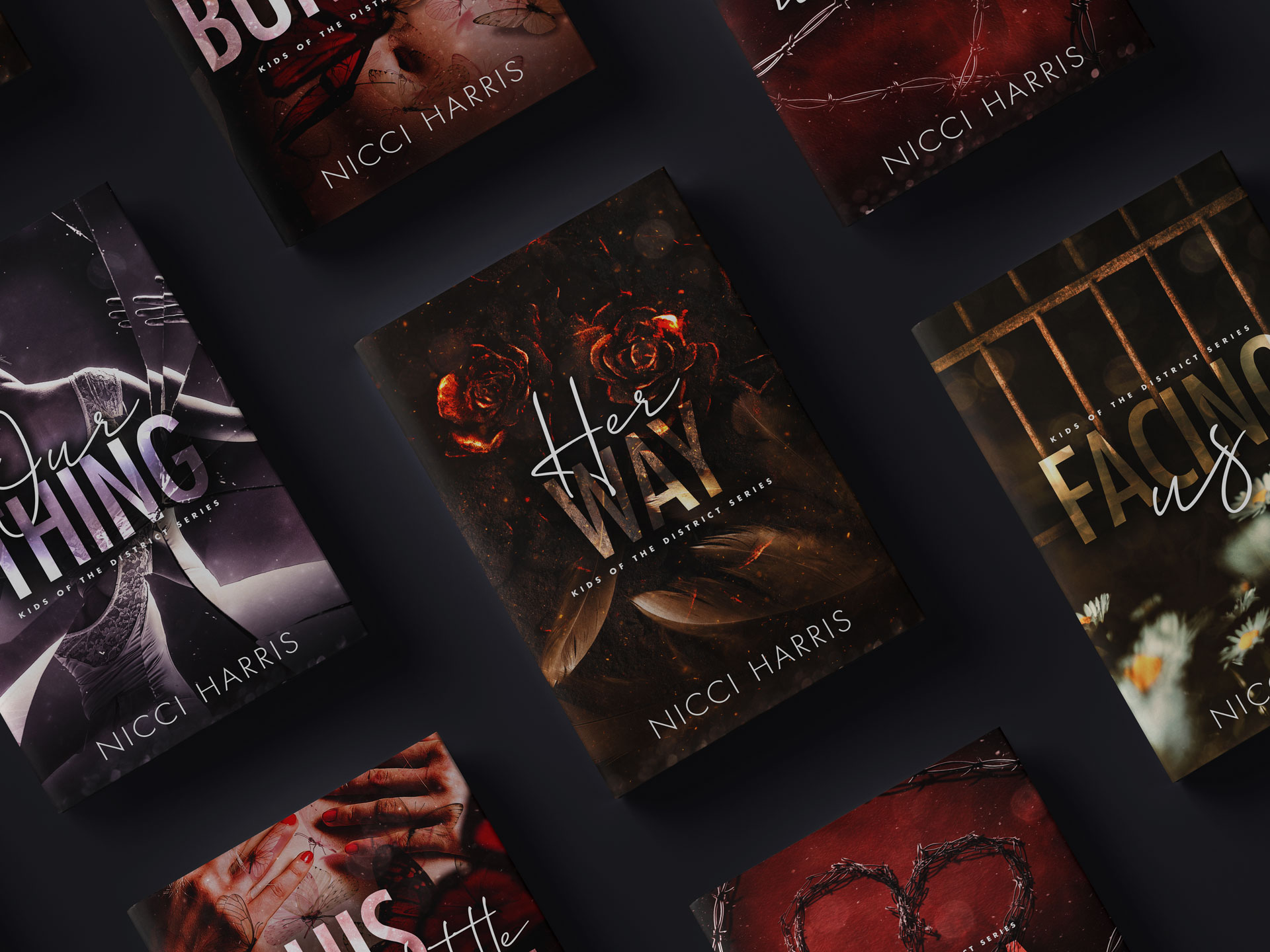 Quote:
"Worrying is like a rocking horse. It gives you something to do, but it doesn't get you anywhere."
Author

Nicci Harris

Genre

Mafia, Dark, Romance

Series

Kids of The District Series
Let's talk.
Get started now
We are a graphic design company that focuses on creating amazing designs for fiercely Authors. We offer a unique experience for those who want to take their stories to the next level.