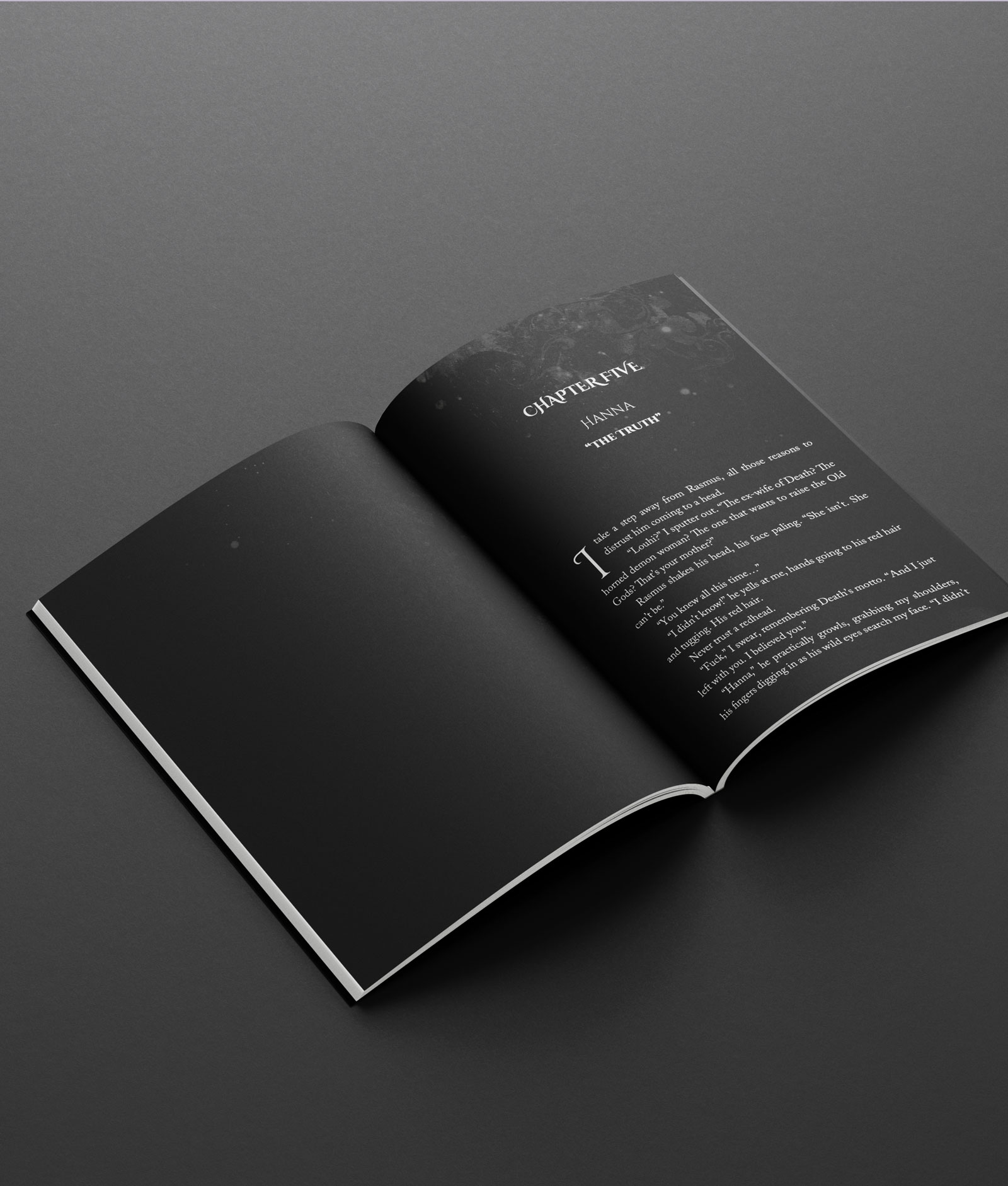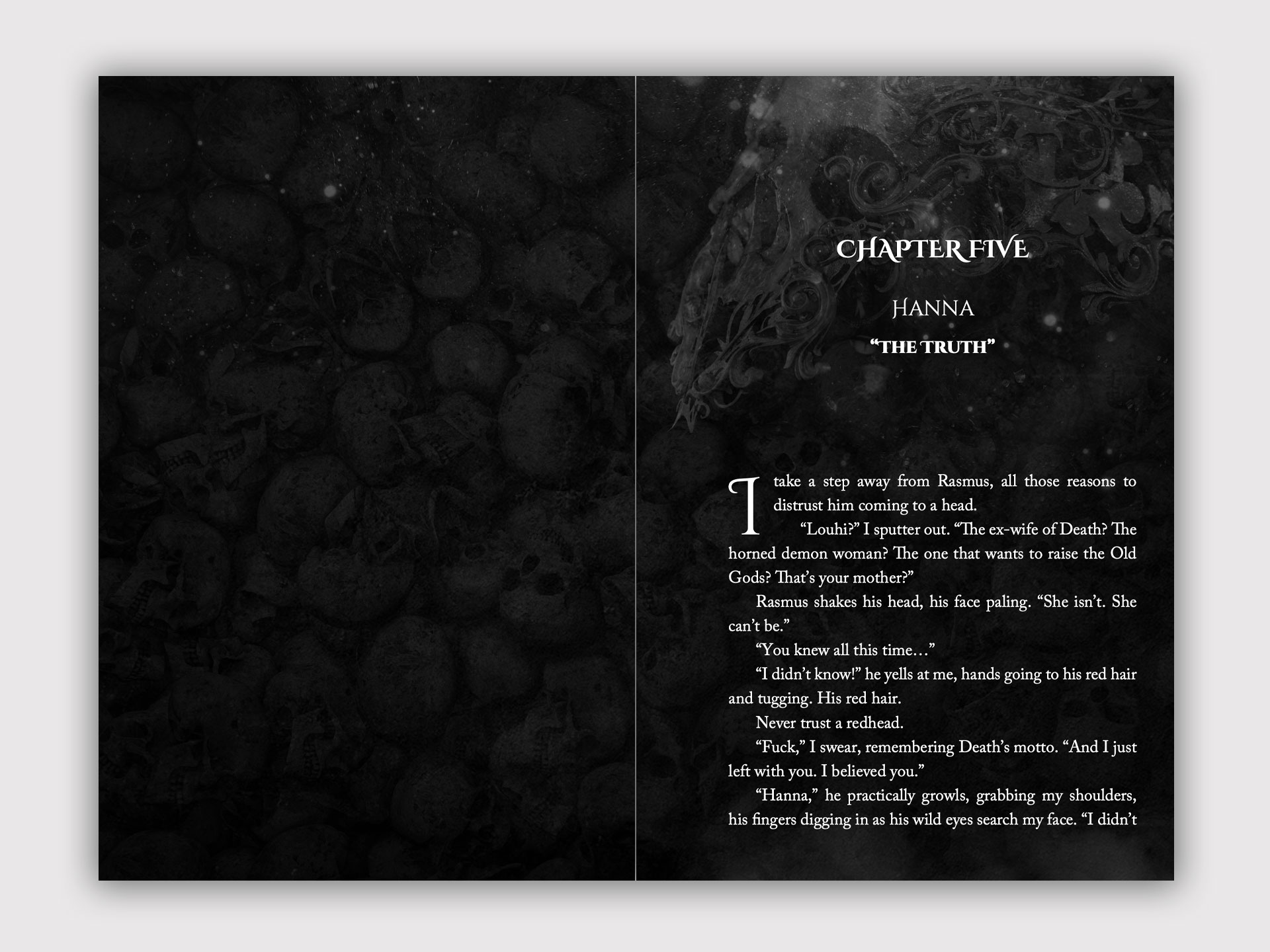 Blurb
The next thrilling instalment in the Underworld Gods series. Perfect for readers who want high steam Hades/Persephone and Beauty and the Beast vibes with a dark Nordic folklore twist.
All Hanna Heikkinen wants is to be reunited with her father again. After all, that's why she ventured into the dark and dangerous fantasy world of Tuonela, the Land of the Dead, in order to save his life. But this time her devotion to her father comes at a cost—her growing relationship with Tuoni, the God of Death himself, who held Hanna captive in exchange for her father's life. The last thing she expects is to feel remorse at how she left things with Death, yet the dark and sexy God is all she can think about.
Author

Karina Halle

Genre

Fantasy, Romance

Series

Underworld Gods
Let's talk.
Get started now
We are a graphic design company that focuses on creating amazing designs for fiercely Authors. We offer a unique experience for those who want to take their stories to the next level.